Chicago White Sox: Jon Jay's mostly negative tenure with the team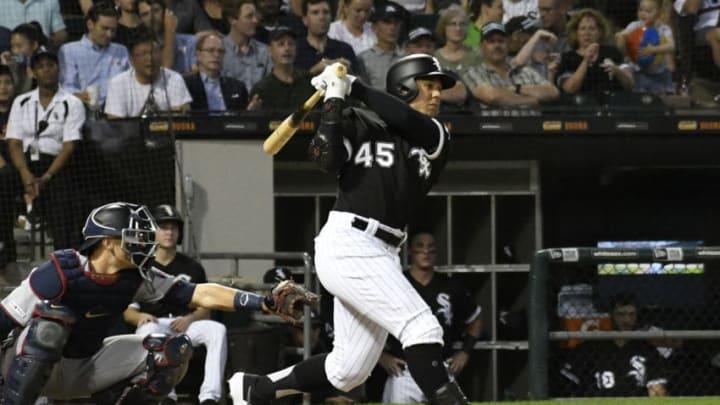 (Photo by David Banks/Getty Images) /
The Chicago White Sox have had a pretty good third year of the rebuild with all things considered, but there are some things that still sting involved.
The Chicago White Sox announced on Friday that Jon Jay is going to have season-ending hip surgery, putting a bow on a miserable season for him and the reason he was brought in. He is a very good friend to San Diego Padres superstar Manny Machado. Jay along with Yonder Alonso were both brought in to help pursue Machado to come to the south side. It didn't work and now both Jay and Alonso are all but done with the White Sox.
Jay was having a pretty miserable year. His batting average was very okay at .267 but he provided little to nothing to the White Sox in 2019. He started the season on injured reserve and didn't get to the lineup until the season was halfway over. In 165 at-bats, he has 12 runs scored, 44 hits, 9 RBIs and 0 home runs. His WAR was an astonishing -0.8. It is never good to root for a guy to be injured and I wish him a full recovery and hope he can play in the MLB again, but I am happy not to have to see him or Alonso play for the Sox again.
The Machado saga was a disaster but the White Sox may have dodged a bullet with him. He isn't really worth the money that the Padres paid him. He would look really nice in the middle of the White Sox lineup but if they can spend that money on more quality pitching this offseason it could be a blessing in disguise that he went to San Diego.
There have even been rumors out there that Jay told Machado that San Diego would be a great place for him to play while Jay was a member of the White Sox. If that is, in fact, true it would be another reason to remember his White Sox tenure was a disaster. I wish him all the health in the future, but hopefully, the memory of the Machado offseason fades fast.