White Sox: Three reasons to trade for Mookie Betts and David Price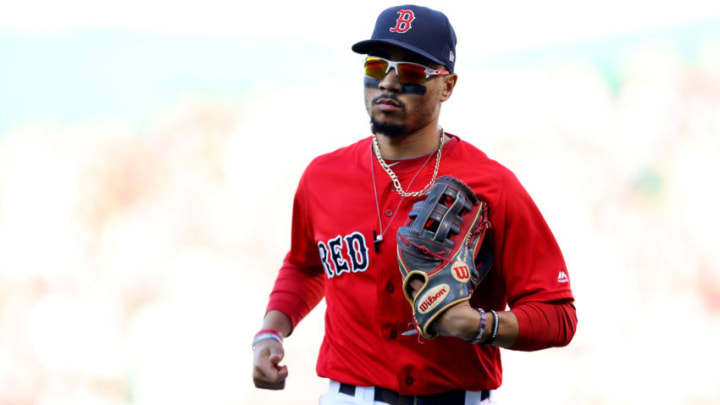 BOSTON, MASSACHUSETTS - SEPTEMBER 29: Mookie Betts #50 of the Boston Red Sox runs to the dugout during the fifth inning against the Baltimore Orioles at Fenway Park on September 29, 2019 in Boston, Massachusetts. (Photo by Maddie Meyer/Getty Images) /
(Photo by Maddie Meyer/Getty Images) /
Experience
The White Sox don't have much experience. They really don't have anyone that has been a part of some deep playoff runs. All of their best players have only been in the league for a few years and the White Sox weren't very good during those years. Now that the team is looking to take that next step, these young players are going to have to learn how to win and handle the pressure. David Price and Mookie Betts know a thing or two about performing in high-pressure situations.
Mookie Betts was an MVP of the league for a reason. He knows how to be the go-to guy in all situations.  It takes a lot of pressure and performance under said pressure in order to be able to do that. He has shown the ability and would be a great mentor for the young hitters on the team because of it. He can show a guy like Yoan Moncada how to take that next step to become an MVP caliber player. He would go a long way in helping the young guys become great.
David Price would be more of the same for the young pitchers. Lucas Giolito has been amazing since the start of the 2019 season but there have been times where pressure seems to get at him. A guy like Price knows how to deal with pressure so he would be great for Giolito. There is also some mentoring he could do for Michael Kopech, Reynaldo Lopez, and Dylan Cease along the way too. If some of these guys get the ball in a big playoff game, having a veteran like Price mentoring them would go a long way.
Obviously a trade like this would take a miracle to pull off, but if the White Sox were able to get it done it would really help their chances at winning enough games to get into the playoffs. It would be great for the organization and the rest of the MLB would take notice of the fact that they are coming to win.