Chicago White Sox: Can Luis Robert hit the ground running?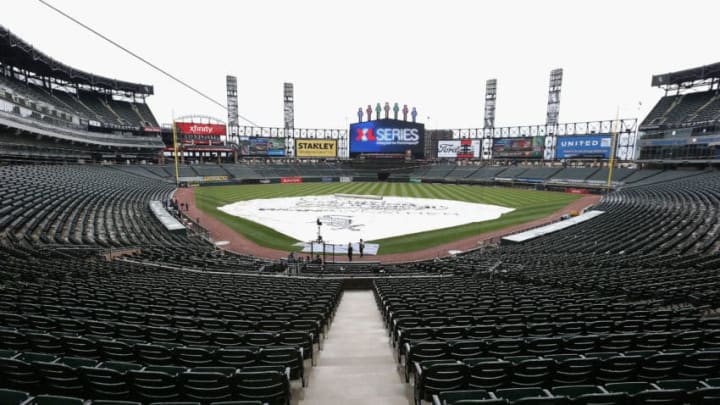 (Photo by Jonathan Daniel/Getty Images) /
The Chicago White Sox are going to have their top prospect, Luis Robert, with them at the beginning of the season but how long will he take to be impactful?
The Chicago White Sox have some high expectations for their young stud Luis Robert. So much so that they have given him a long term contract before he has ever even stepped foot on a Major League field. They believe in him because of how good he was in the minors along with the tools that he has at his disposal. He is truly the five-tool player that they need.
He is going to likely be in the lineup on day one. His rookie campaign should begin with him as the starting centerfielder on opening day. Where he will fit in the lineup remains to be seen but he will be there somewhere. The question is, how long will it take for him to make an impact on a Major League lineup the way he did in the Minors? Will he be like Yoan Moncada who struggled in his first full year before developing into one of the best players in the league the following year? Or, will he end up like Eloy Jimenez who became a star in year one?
The answer could absolutely go either way. He could also be a mix of both, leaning towards Jimenez. Eloy struggled with the way pitchers attacked him at first, but once he figured it out he was off to the races. That might end up being the case here with Robert. Don't expect him to hit .300 with 10 home runs in April. That would be amazing if he did but he might struggle at first. What will be fun to watch is his progression. He has everything he needs to figure out what it is he needs to do to be an effective MLB player in year one.
This move was a smart decision by both the White Sox and Robert. He has stability for the first half of his career now and the White Sox have what they hope is one of their franchises pieces locked up until his age 30 season. White Sox fans should be incredibly excited about this young man's arrival at the big club.