Chicago White Sox: Yoan Moncada extension is amazing news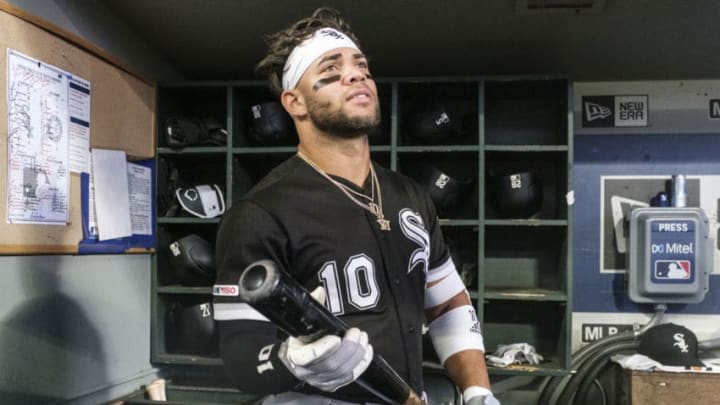 (Photo by Stephen Brashear/Getty Images) /
The Chicago White Sox and Yoan Moncada have come to an agreement on an extension and it is fantastic news for the organization.
The Chicago White Sox signed Yoan Moncada to a five-year extension. This is a deal that is going to take their best player and lock him up long term. He joins a good list of players that are signed long term with the team as they all look to impact the organization. This core has the makings of a core that can be built around to be a championship contender for years to come.
Moncada had his breakout year in 2019. After a lackluster 2018 season, he came into 2019 with a lot to prove. He wanted to live up to being the top prospect in the world ahead of his MLB career. He has done that and then some. He was the most consistent player for the White Sox last season. He is one of the real key pieces to this team turning into a perennial powerhouse.
He made the switch from second base to third base in 2019. That move did wonders for him in the field and at the plate. He hit .315 which was good for third in the entire American League. He had 79 RBIs and 83 runs scored. It was a very good year for him and people should be excited to see him build on it.
He is now secure with this team for a long time. That should allow him to focus on nothing else besides baseball. The fact that he can still get better should be something that scares everyone else in baseball.  He is going to try and lead this young team to the playoffs with his play on the field. If he can improve on those numbers that he had in 2019, this is going to be a very good player.
Moncada, if the White Sox become a playoff team, could see himself in MVP talks one day because he is that good. It is up to the team to keep the right players around him for a long time. They are off to a very good start with where they're at right now.