Chicago White Sox: Yemin Mercedes is showing clutch gene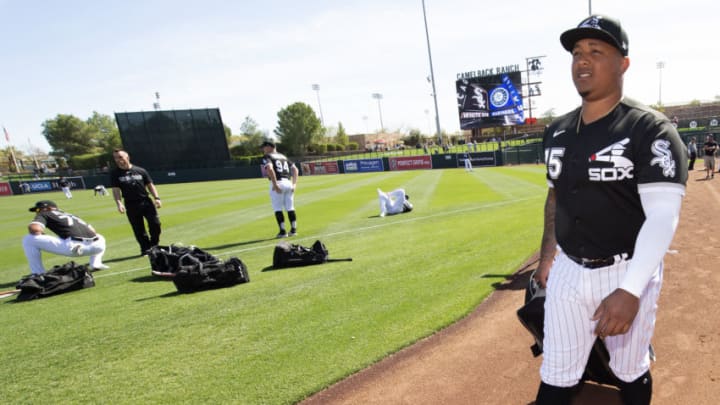 (Photo by Ron Vesely/Getty Images) /
The Chicago White Sox tied the Cincinnati Reds in their Spring Training game yesterday thanks to a clutch hit by one of the new guys.
The Chicago White Sox had Dylan Cease make his second start of the Spring Training season yesterday afternoon against the Cincinnati Reds. He was not as good as his first start which is okay. This Spring is all about his development and growing into his potential. He had one really bad inning that saw him give up a couple of runs while he had very little control.
The White Sox were only down 3-1 after Cease came out but got it back to 3-2 thanks to Yasmani Grandal's first home run of the spring. No matter what the situation has been this spring, the White Sox do their best to win the baseball game. The results don't matter at all in the grand scheme of things but they want to win. It is contagious and could be a mentality that bleeds into the regular season.
The White Sox ended up tying with the Reds thanks to a blast by Yermin Mercedes. Mercedes was down to his final strike and the final strike of the game before he blasted the game-tying home run. There are no extra innings played in Spring Training so the White Sox had to settle for the tie but it was the type of tie that felt like a win.
In fact, in the very next at-bat, Andrew Vaughn hit a ball 405 feet to straightaway center. There is no doubt it would have been gone in most parks to give the White Sox the win, but it was for not as the center fence measures 410 feet at Camelback Ranch. One thing that is clear is that Mercedes has the clutch gene that gave Vaughn the opportunity to bat at all.
It is no guarantee that he makes the Opening Day roster but he is making it very hard on the coaching staff to leave him off. He is now slashing .381/.409/.1000 with four home runs this spring. Those are excellent numbers, even for Spring Training. Hopefully, if he does make it he is able to bring some of this production to the MLB level.