Chicago White Sox: May start would be a chance for them to grow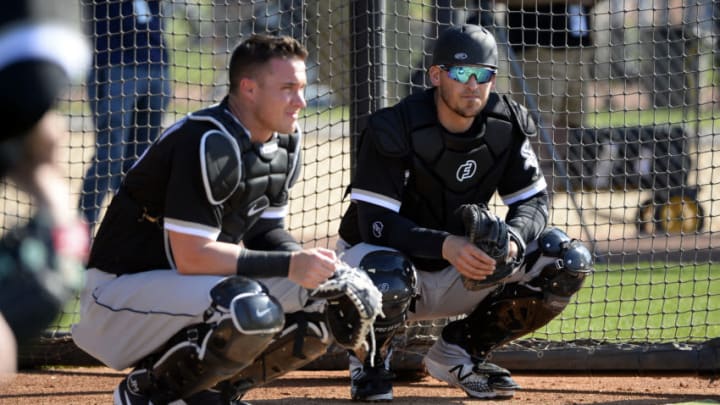 (Photo by Ron Vesely/Getty Images) /
The Chicago White Sox could really grow as an organization in the eyes of the public if baseball takes center stage in May.
What if the Chicago White Sox and the rest of Major League Baseball started in May and they were the only league going for a little while? That is obviously less fun than having all sports but baseball might be able to benefit from this. People around North America are begging for sports to come back and baseball has a chance to take advantage of that. The league can really benefit from this if they play their cards right.
There are sports fans that aren't necessarily into baseball but would watch it if it is the only return of sports.  The Chicago White Sox could benefit from that amongst Chicago sports fans as well. They might be, unfortunately, the fifth most popular team amongst the big five. It is still Chicago, the third biggest city in the United States, so they have a huge following but the other teams hold a little more clout.
The Chicago Cubs are the other baseball team in town and for whatever reason, they are more popular. That is always going to be the case but the White Sox would have a chance to grow their brand if it was only them and the Cubs who bring sports back to town. The Chicago Bears are going to be a part of the NFL Draft later this month but they don't even have a first-round pick.
The Chicago Bulls and Chicago Blackhawks are both in the middle of suspended seasons and we don't know how that is going to get resolved yet. For now, it looks like baseball could be the only sport in town for a little bit if they start-up in May. Games will likely not be played in Illinois but the local fans will still watch the teams on TV.
With the White Sox projected to be a much-improved baseball team, they could grab the hearts of fans in this city. There are people who have no clue what is coming from the South Side and baseball returning could really help them show it off. We all miss baseball so hopefully, the MLB and MLBPA are able to return it safely and timely.