Chicago White Sox: Examining team's catcher situation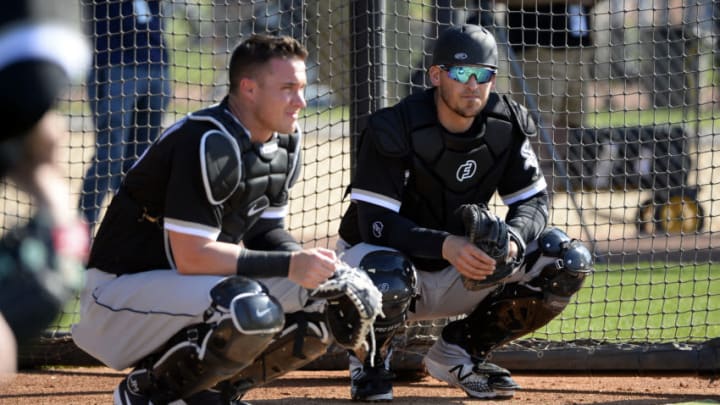 (Photo by Ron Vesely/Getty Images) /
The Chicago White Sox has some great options behind the plate this upcoming season but how will the coaching staff handle it all?
Catcher is the most important position outside of pitchers in baseball. The Chicago White Sox have plenty of players who are capable of playing the position at a replacement level and have some that are way better than that. They have a very unique situation behind the plate and that could lead to some very interesting decisions over the course of the next few months.
They signed Yasmani Grandal to a four-year deal back in November. He is one of the very best catchers in the world if not the best. The White Sox added him despite having some young catchers in the pipeline and James McCann coming off an all-star level year for them. You can look at it in the negative or you can appreciate the fact that the White Sox have the best catching duo in Major League Baseball.
McCann probably didn't like the move at first to bring in Grandal but he signed a one-year extension since. They will both be in Chicago if baseball is played in 2020. Beyond this year is in doubt for McCann but the position is secure for the White Sox with Grandal there.
There is some youth at the position as well. Yermin Mercedes is a bit older but he still hasn't played a game with the White Sox yet. He was brilliant in Spring Training before it was suspended. Zack Collins and Seby Zavala are also there to try and compete for roster spots as time goes on. There might not be much playing time available for them right now but their time will come.
They could also use one or two of them as trade bait if the right move is presented to them. They could add to a position of need if a team was willing in order to help strengthen their backstop depth. The White Sox are in a good position with a lot of spots on the field and the catcher is one of them for sure.