Chicago White Sox: Spring Training 2.0 is officially open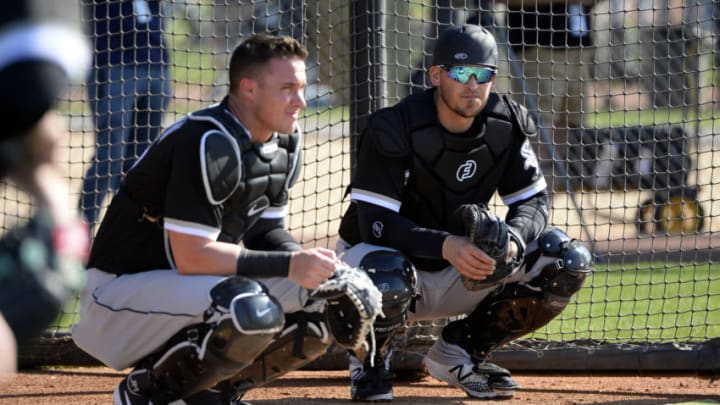 (Photo by Ron Vesely/Getty Images) /
The Chicago White Sox are officially underway in their Spring Training 2.0 along with the rest of Major League Baseball. It is time to ramp it up.
The Chicago White Sox are back! Spring Training is officially underway, again! COVID-19 shut down Spring Training right as it was getting fun back in March and delayed what was supposed to be a really exciting year for the Sox. Well, it is what it is now but we still just have to hope that baseball is actually going to get underway. COVID-19 is still super unpredictable so we have a long way to go but this is a great step.
Along with the coronavirus, the issue has been labor negotiations. People are probably tired of hearing about that part because of how awful it looked for both the players and the league. It is over (for now) so it is time to play some ball (assuming the virus lets them). If it all does actually get underway, there is a lot to be excited about.
This strange edition of Spring Training, or otherwise known as Summer Camp, will lead to a strange season. There are only going to be 60 games so the White Sox better make sure that they are feeling fresh and ready to go by the time the games get underway. There are a lot of people that believe in this team and rightfully so. They have a lot of players here with a lot of potential to go with some veterans that are ready to lead the way.
This is an important camp for every team because we don't want to see anyone get hurt because they weren't physically ready. Injuries are always going to happen but they need to be kept to a minimum in a season like this. Hopefully, this edition of their "preseason" really helps them get ready for that.
There should be plenty of coverage about the happenings of this camp on social media. The Twitter presence of the White Sox should be hefty and you can also keep up with everything White Sox Summer Camp here at Southside Showdown. It is almost finally time to talk about real baseball.