Chicago White Sox: Tough start to an easy schedule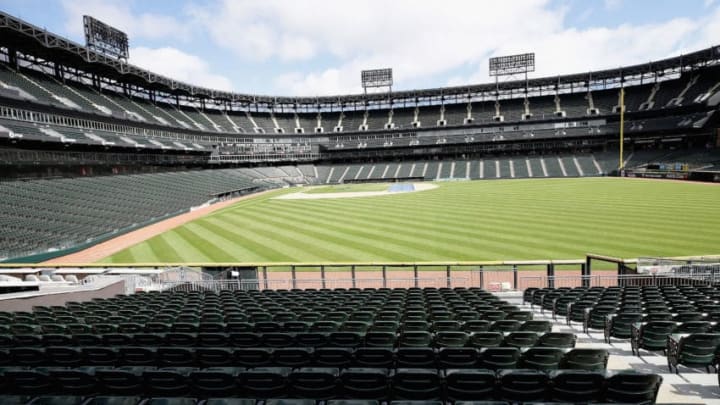 (Photo by Jonathan Daniel/Getty Images) /
The Chicago White Sox has a favorable schedule for a season like this but they also have a pretty tough first week which makes things difficult.
The Chicago White Sox are in an okay spot heading into what is going to be a complete sprint of a 60 game season. Whoever stays the most consistent will get into the playoffs and have a chance at this season's World Series championship. It is less than ideal that this is the situation that we are in but it is what it is. They have one of the easier schedules but it is a difficult beginning to that easy schedule.
When I say that it is an easy schedule, I mean that relative to the other teams in the MLB. No Major League Baseball game is easy but based on 2019 standings, the White Sox have the 4th easiest schedule in the Major Leagues with an opponent winning percentage of .477. Yes, the Minnesota Twins and Cleveland Indians are two of the three teams ahead of them so it doesn't mean as much but the White Sox can only control what they do.
They also have to do the least amount of traveling of any team in the league this season. They have to move a total of 4,750 miles which is in the last place by over 100 miles. Most of the teams in the region are in the bottom ten with the White Sox as a result of the geography but that still might benefit the White Sox having the road least traveled.
With all of the positives about this schedule, there is one major issue. The beginning of the schedule is a bit tough which makes it super important. They open up against the two teams that are the biggest threat to them in the American League Central. The Minnesota Twins come to Guaranteed Rate Field on Opening Weekend before the White Sox head to Ohio to take on the Cleveland Indians.
This is tough because a bad week can sink you in a 60 game baseball season. The White Sox absolutely have to keep their head above water during this stretch in order to keep pace with those teams. If they get to the other side with a winning record, things should be smooth sailing for them the rest of the way.