Chicago White Sox: Yoan Moncada's tough grade for 2020 season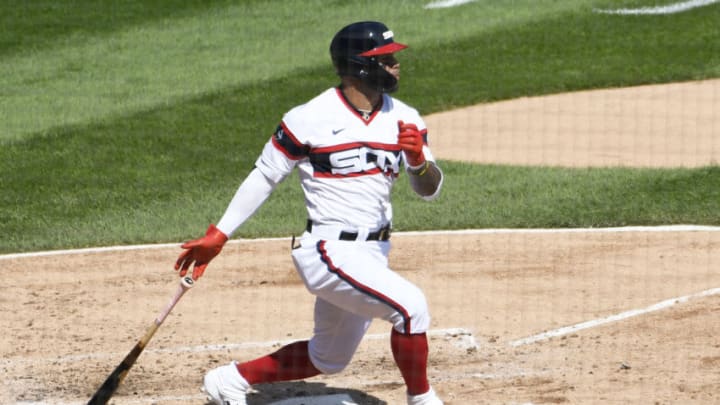 (Photo by David Banks/Getty Images) /
The Chicago White Sox have a stud in Yoan Moncada. However, he needs to be even better in 2021.
Yoan Moncada is one of the most important players in the Chicago White Sox organization right now. He was acquired back in 2016 along with Michael Kopech and two other prospects in exchange for Chris Sale. Chris Sale was the Sox best player for a long time but they had to let him go in order to get things done in the long term. Moncada was the lead piece coming back but it took some time for him to really bloom.
He struggled with Major League pitching when he first came up in 2018 but he was an MVP level player in 2019. He also made a switch from second base to third base where he went from average to elite. He was nominated for a Gold Glove in 2020 because he is so good defensively but the offense took a step back. It wasn't bad by any means but for a player like him, we know he needs to be better.
He came down with COVID-19 right before the White Sox returned to play so that already got his season off on the wrong foot. He claims that he had fatigue all through the season as a result of the virus so the White Sox needs to make sure that it isn't an issue for 2021. Moncada slashed .225/.320/.385 with an OPS of .705. Despite these tough offensive stats, he still managed to be a positive WAR player. That tells you everything you need to know about his ceiling as an MLB player.
2020 Grade: C+
Moncada's offensive numbers are C- to D worthy based on his expectations but he sort of gets a pass. The COVID-19 diagnosis could have hindered the early part of his season and made catching up really tough. That won't be an excuse in 2021. His defense, however, managed to get that much better at third base. He deserves an A for that part of his game so it averages out to a C+ letter grade for the whole season.
2021 Outlook:
Yoan Moncada needs to be one of the three or four best players on this team in 2021 and beyond. He is relied on for so much so you should expect the White Sox to do everything they can to make sure he is comfortable and ready to go. He has a chance to bloom into one of the best infielders in the game this upcoming season and fans should be excited.