Chicago White Sox: Yoelqui Cespedes was a great Christmas present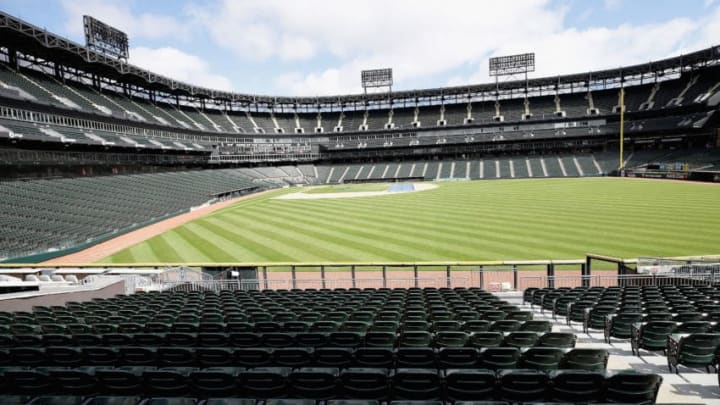 (Photo by Jonathan Daniel/Getty Images) /
Yoelqui Cespedes was a great Christmas gift for the Chicago White Sox.
Christmas has come and gone after a very tough 2020 year. We all went through a lot this year and it doesn't stop at the baseball world either. The Chicago White Sox got themselves into the playoffs this year for the first time in 12 years which was fun and they also improved their chances for 2021 by making a few acquisitions via trade and free agency. They did, however, receive a little Christmas gift that could help them for a very long time.
Right before the big day, it came out that they have signed Yoelqui Cespedes as an international free agent. The cool thing about him is that he is a five-tool player that is above average at all five tools. If he can bring these types of skills to the White Sox in the not so distant future, their outfield is going to be looking good. With him joining the likes of Luis Robert and Eloy Jimenez, that could be one very dangerous offensive outfield.
Cespedes is the younger half brother of Yoenis Cespedes. It would be really funny if a late Christmas present was a depth signing of Yoenis but it doesn't seem likely at this point in his career. Hopefully, the younger Cespedes brother can have a similar prime to his older brother because that would really help the White Sox.
The Cuban impact on this team has been so apparent in recent memory and in the history books. They are keeping that tradition going with their current roster and Cespedes is hoping to be next in line. As the number one international free agent this season, you have to feel pretty good about what the White Sox are doing here.
His MLB debut might be a year or two off but it shouldn't be too long as he is already 23 years old. If they can get his game ready for the big leagues, he should be able to produce based on the tools that he has. The White Sox are clearly doing something right as people keep showing interest in them as an organization so hopefully, they are able to keep it up.
Sustained success means keeping the farm intact while producing big at the Major League level which is exactly what the Sox are trying to do. This is the type of move that makes your holiday feel even more special and it should also make people that much more excited about the future of White Sox baseball.