Chicago White Sox Season Preview: Yoan Moncada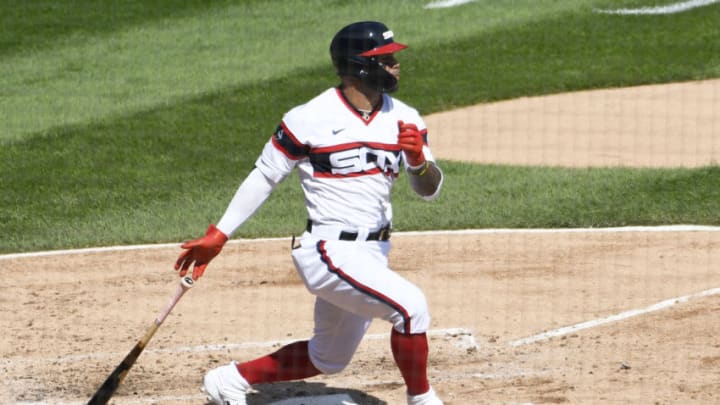 (Photo by David Banks/Getty Images) /
2020 was tough treading for Chicago White Sox star, Yoan Moncada. The season went on pause due to the COVID-19 pandemic and then Moncada came down with the virus right when the season was about to get underway. He showed signs of a good recovery early but it became apparent that the side effects wore on him all year long. There were times where he was clearly winded and fatigued. This affected his season in a negative way as he wasn't nearly as productive as he was earlier in 2019.
Moncada even admitted to the fact that the virus affected him all season long. The good news is that the White Sox still had one of the most prolific offenses in all of baseball with just about no production from Moncada. Imagine what they will be like after another year of experience and a healthy Moncada. It is scary to think about their potential as a group if everyone is feeling well.
One thing that didn't evade Moncada last season was his defensive abilities. Switching him to third base was one of the smartest decisions the White Sox organization ever made. He went from being a below-average defensive second baseman to a Gold Glove-caliber third baseman. In fact, he was nominated for the award at the end of last season.
Moncada had the third-best batting average in 2019 and was a top ten hitter across Major League Baseball. There is no doubt that repeating that and his new-found defensive efforts puts him in the MVP conversation. It may be tough with all of the MVP caliber players sharing the same clubhouse as him but he certainly has the talent. It is up to him to put it to good use this summer.
Yoan Moncada is the face of the rebuild. He might not be the face of the organization but he is the face of the rebuild for sure. He was the main piece that came back in the trade that sent Chris Sale to the Boston Red Sox and set this whole thing off. Seeing him succeed through it all is something that would be so special for White Sox fans.
2021 Expectations:
Expect Yoan Moncada to combine his 2019 and 2020 seasons. He is going to be an elite hitter once again and he is going to repeat his defensive efforts from a year ago. If everyone around him takes the step we think they will along with having an elite Moncada, this team is going to be so good. You can even argue that he is the x-factor in them winning the World Series because they were that good last year with him hitting badly. Hopefully, Moncada allows this year to be the year that it all comes together.