Chicago White Sox: Sweep of doubleheader means a lot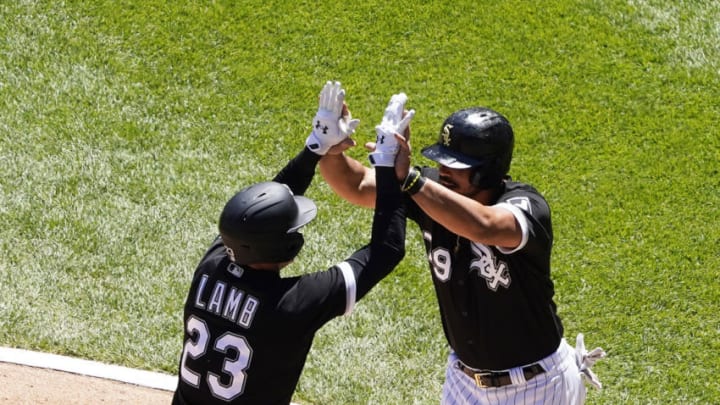 (Photo by David Banks/Getty Images) /
The Chicago White Sox was brilliant on Saturday. The rain kept them from playing on Friday night so they were forced to play a seven-inning doubleheader on Saturday. They swept the doubleheader to bring their first-place record to 31-20. That is now three wins out of four against the Baltimore Orioles this weekend with a chance to sweep them out of Chicago tomorrow. Beating a team like the Orioles is very important.
Sweeping the doubleheader meant a lot for the Chicago White Sox at this point in the season.
In the first game, Dallas Keuchel allowed a solo shot that put the White Sox behind1-0. That was about it for the Orioles as the White Sox tied it in that very inning. Home runs from Jake Lamb and Yoan Moncada along with some clutch hitting from Jose Abreu allowed the White Sox to pull away and win the game 7-4.
In the second game, it was a great pitcher duel between Lance Lynn and John Means. Lynn was slightly better and earned the win. Billy Hamilton's first of the season put the White Sox ahead 1-0 and they would carry that lead all the way to a 3-1 win thanks to a two-run home run by Jose Abreu. It was a fantastic day to get two wins.
Liam Hendriks deserves a shoutout for the way he played. He shut the door in the final inning of both games to earn two saves. He is now the American League's leader for saves so far this season. He has had an outstanding start to his White Sox career when he is put in a position that he excels best in. Hendriks is one of the most quality closers in the league and it would be nice to see Tony La Russa keep using him that way.
Seeing both Jake Lamb and Billy Hamilton both homer in this game meant a lot as well. A lot of fans want them both gone but that is a bad way to look at it. Jake Lamb has the ability to run into one a fair amount of the time which would make him a valuable bench piece against righties. Billy Hamilton provides tremendous speed, defense, and is becoming a much better hitter.
As mentioned before, the White Sox have a chance to sweep the Orioles out of town. They have won five out of six so far on their current homestand and would love to make it six of seven before hitting Cleveland for four games. This was a great day as they attempt to earn a solid first-place lead in the AL Central.