Chicago White Sox: 5 reasons they won the AL Central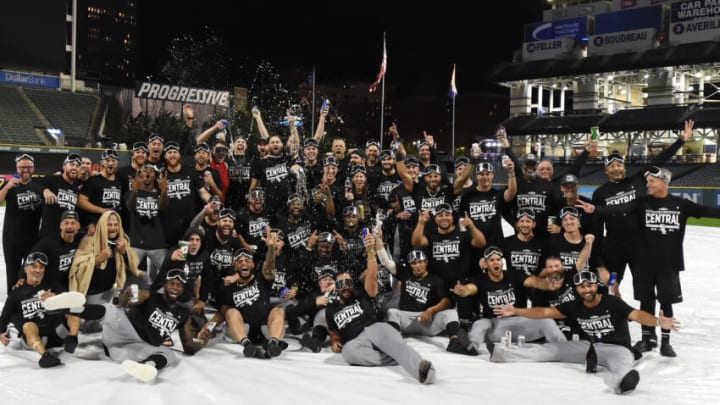 (Photo by Ron Vesely/Getty Images) /
(Photo by Ron Vesely/Getty Images) /
On Thursday, Chicago White Sox closer Liam Hendriks uncorked 97 mph hour fastball past the swinging bat of Myles Shaw to clinch the American League Central title. It was their first division title in 13 years
The players got in their usual high-five lines and exchanged some extra hugs before making their way to the locker room. Some stragglers remained on the field to take photos with the small legion of White Sox fans that made the trek to Cleveland.
Back in the locker room, team owner Jerry Reinsdorf helped pass out championship t-shirts. First baseman Jose Abreu let out a primal scream while dancing to the rhythm of the music playing in the background. A beer-soaked Eloy Jimenez said hello to his mother and third baseman Yoan Moncada helicoptered a beer in the corner.
The moment is nice but there is more work to be done. The White Sox have their eyes on a bigger prize than division titles. They are gearing up for a World Series run.
The Chicago White Sox are the champions of the American League Central.
That being said, winning the division is a major accomplishment. They have only done it four times in franchise history. The last time the White Sox claimed the Central Division title Geroge W Bush was president; Aaron Rodgers was a first-time starting QB for the Packers; TikTok had yet to be invented; the iPhone 3G was released, and America was reeling from the aftereffects of the largest bankruptcy in our nation's history.
This moment has been a long time coming but it wouldn't have been possible without some major contributions from multiple different people. Here are five reasons the White Sox won the division: