Chicago White Sox: 2021 MLB season is officially over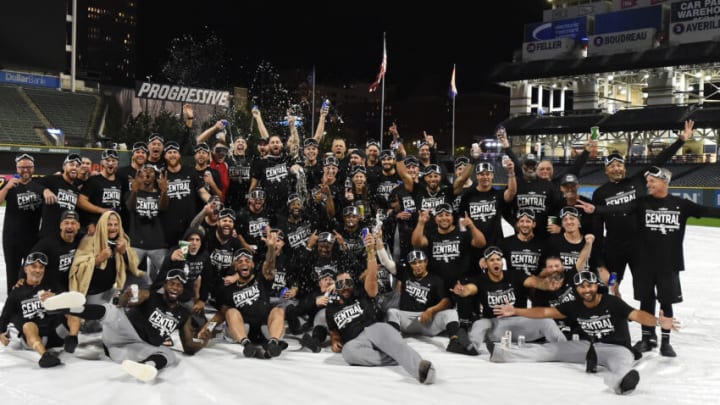 (Photo by Ron Vesely/Getty Images) /
The Chicago White Sox season ended in a whimper at the hands of the Houston Astros. Before that, however, it was one of the most fun seasons in the history of the franchise. Nothing was as good as 2005 for obvious reasons but 2021 comes close in terms of nonchampionship seasons. Fans weren't able to enjoy 2020 in person but this was a great follow-up.
The Atlanta Braves ended the 2021 season for Major League Baseball as a whole by defeating the Houston Astros in six games of the World Series. It was a fantastic playoff tournament for all of the teams involved. The Braves had the worst record of any team that made the playoffs and just got hot. They give hope to every team in the league.
This season had a lot of great moments. From big wins at home, domination of the Chicago Cubs, a Field of Dreams walk-off, and a division title, it was all so much fun. Now that the season is officially over, we can look back at the year with great fondness.
It didn't start off well. Early on, the White Sox lost two key pillars of the franchise to injury when both Eloy Jimenez and Luis Robert went down. Each of them missed a significant amount of time. During that period, other key contributors went down like Yasmani Grandal and Nick Madrigal. They traded Madrigal away but Grandal, Jimenez, and Robert all came back and were great.
The Chicago White Sox and Major League Baseball closed the book on 2021.
As alluded to before, the Field of Dreams game was magical. It might go down as the greatest regular-season game in the history of the Chicago White Sox. They blew the lead in a game that they led the entire way and Tim Anderson saved the day with a walk-off home run into the corn. There are a lot of Sox fans that will remember that day forever.
During the tough times dealing with injuries, some depth players stepped up. Rookies like Yermin Mercedes, Gavin Sheets, and Andrew Vaughn were all awesome at different points. Clutch hits and defensive plays from veteran signings like Jake Lamb, Billy Hamilton, and Brian Goodwin all helped the team win many games.
Of course, there was the awesome play from the star players. Pitchers like Lucas Giolito, Dylan Cease, Lance Lynn, and Carlos Rodon. Out of all those guys, Rodon was the most impressive because he had to battle back to even be a Major League player. He did that and then some.
His season was highlighted by his no-hitter that he threw in April. It was one of the great games of this regular season for the White Sox as a whole. They should seriously consider bringing him back again in 2022 for more. If they do, that rotation will shine again.
We mentioned Grandal, Jimenez, and Robert earlier. They were injured a lot in 2021 but they formed "the big six" with Jose Abreu, Yoan Moncada, and Tim Anderson when they were all healthy together. If they can have some lineup continuity in 2022, they could be a very dangerous group.
The rest of the MLB should be very proud of themselves as well. The NL West and AL East divisions were so much fun to watch this season as there were some heated races all year long. Many of those bled into the playoffs which allow there to be some epic series battles.
Baseball is in a very good spot right now in terms of entertainment and it is only going to get better with all these great young stars. Hopefully, the White Sox continue to be a big part of it on a national scale. Only 102 days until pitchers and catchers report!