The Chicago White Sox are a middle of the pack Forbes team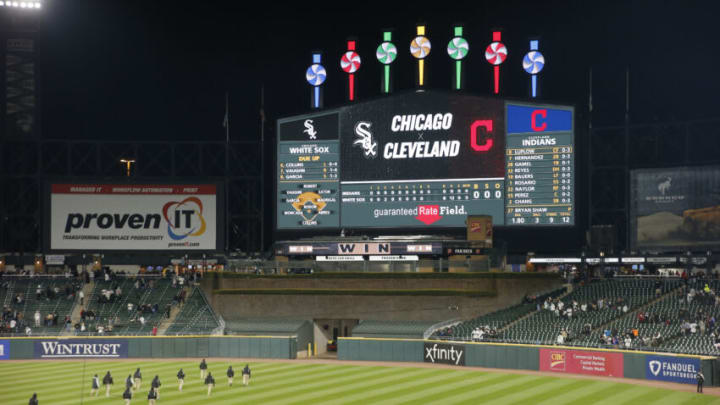 (Photo by Nuccio DiNuzzo/Getty Images) /
Forbes has released their list of the most valuable franchises in Major League Baseball. It is always interesting to hear about the business side of baseball and it is even better to learn about where the Chicago White Sox ranks in all of this.
There are some really interesting notes from this list. Of course, to no surprise, the most valuable team in baseball in terms of money is the New York Yankees at six billion. They have always been one of the wealthier teams in the sports world.
The Los Angeles Dodgers, Boston Red Sox, Chicago Cubs, and San Francisco Giants round out the top five richest teams in baseball. The Dodgers are just over four billion while the Red Sox, Cubs, and Giants are all hovering around that 3.5-4 billion mark.
Our White Sox sits as the 15th most valuable franchise according to Forbes. That feels about right based on what we have seen over the past year. They are valued at 1.76 billion dollars. They are a mid-market team playing in a big market city.
The Chicago White Sox are the 15th most valuable team according to Forbes.
The thing that people need to remember is that only a few hundred thousand dollars are the difference between the 10th and 20th most valuable. Baseball teams are worth a lot of money. If the White Sox sustain their newfound success, they will become more valuable as the years go on.
That is the highest value of any team that plays in the American League Central Division. That means that they should probably own the division a lot more than they have in recent years but the tides might be turning. We will see if they can spend enough to keep up.
The Miami Marlins are in last place. That is a team that has had some success in the past but they haven't been really good in a long time. They are currently the only team that is valued at less than a billion dollars.
This doesn't mean everything, however. The Tampa Bay Rays and Oakland A's are ranked 29th and 27th respectively and each of them have been very good over the past decade. They spend like a small market team but do a great job drafting and developing their talent.
There are so many ways to be good in this league. A team like the Los Angeles Dodgers is successful on the field because they are a mix of the Rays and Yankees. They spend a lot of money but also do a fantastic job developing.
Hopefully, the White Sox can start to be great spenders in addition to talent evaluators. Seeing them in the top half of the league in terms of worth is nice but it would be even better to see their rank grow as we move forward.