Bob Nightengale has some very weird comments about the White Sox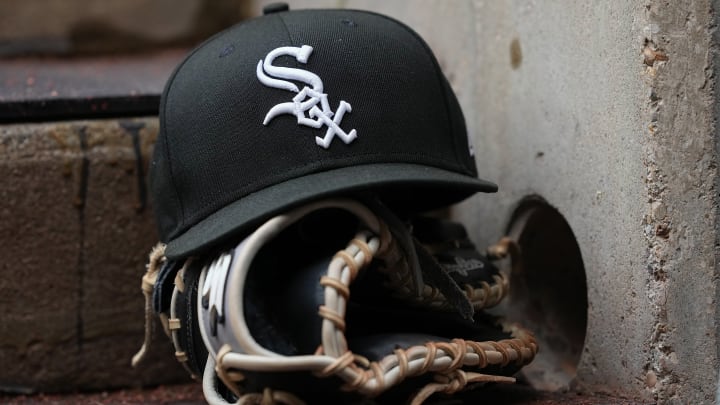 Chicago White Sox v Cincinnati Reds / Dylan Buell/GettyImages
The Chicago White Sox are a bad baseball team. They fool some folks into thinking they are a good team every now and again but they always end up coming down to show us who they truly are.
There are a lot of folks that deserve blame. The owner, front office, manager, coaches, and players are all underperforming in every way. It is well known now that they are a disappointing team and have been for two years. 
USA Today's Bob Nightengale is known for being an MLB reporter/insider that has his hits and has his misses. Most people believe him when he talks about the White Sox because of his connection to Jerry Reinsdorf. 
However, he made some very weird comments about the team on Tuesday. He went on 670 The Score and said so many things about the team that just make no sense.
Bob Nightengale made some strange comments about the White Sox.
To say those things about Pedro Grifol in comparison to Tony La Russa is just a horrible thing to do. Grifol may or may not be the answer. He has not been all that good. However, Tony La Russa would be in just as bad of a spot if not worse.
Jerry Reinsdorf went under the nose of the front office to bring in his old buddy from the 70s. La Russa should have never been managing this team. In fact, that could be what actually killed the rebuild. It is not fair to say this about Grifol.
Tony La Russa did nothing to help this team win. They had one good first half in 2021 and then fell off a cliff in the second half. The bad AL Central allowed them to win the division because of their dominant first half.
The mediocrity carried over into 2022 and the team managed to get better once La Russa left due to medical reasons. It is so obvious that this is something that Nightengale should not have said.
If Grifol is a problem, that doesn't mean that La Russa wasn't also a problem. Two things can be true. It would be nice if Nightengale just wasn't out there defending his friends.