Chicago White Sox fans need this Liam Hendriks shirt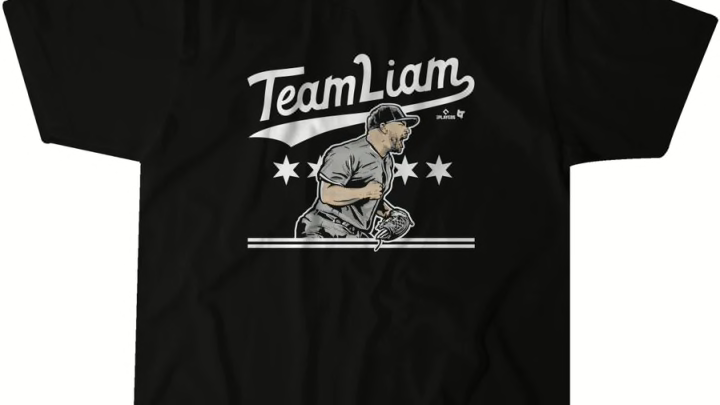 Both sides of the Windy City - and all of baseball - are with Liam Hendriks. So check out BreakingT's latest design and show some love to your closer.
Earlier this week Chicago White Sox closer Liam Hendriks disclosed he's been diagnosed with Non-Hodgkins lymphoma.
"Recently I was diagnosed with Non-Hodgkin's Lymphoma," Hendriks posted to his Instagram. "Hearing the word "cancer" came as a shock to my wife and I, as it does to millions of families each year. However, I am resolved to embrace the fight and overcome this new challenge with the same determination I have used when facing other obstacles in my life."
"My treatment begins tomorrow, and I am confident that I will make a full recovery and be back on the mound as soon as possible. I know with the support of my wife, my family, my teammates and the Chicago White Sox organization, along with the treatment and care from my doctors, I will get through this."
It's terrible news. But we're betting he'll strike out cancer like he strikes out opposing batters. If you want to show some love to your closer, check out this Liam Hendriks shirt from BreakingT.
BreakingT /
The entire baseball world is with you, Liam Hendriks.
Proceeds will benefit the MLB Players Trust.
Officially licensed by MLB Players, Inc.
Super-soft, durable tees and hoodies
Designed and printed in the USA
Free returns and exchanges
BreakingT products are simply the best. Incredibly soft and well fitting (but please note they recommend that men size up and women size down when ordering), when you put one on you're going to be comfortable all day long. Plus, they look amazing and other fans are going to be jealous of your awesome t-shirt.
You can order your new favorite t-shirt for just $32 to Wear The Moment and tell the entire world who you're rooting for.
This post contains affiliate links, where we may receive a percentage of any sale made from the links on this page. Prices and availability are accurate as of the time of publication.