White Sox: Ken Williams, Rick Hahn Given Contract Extensions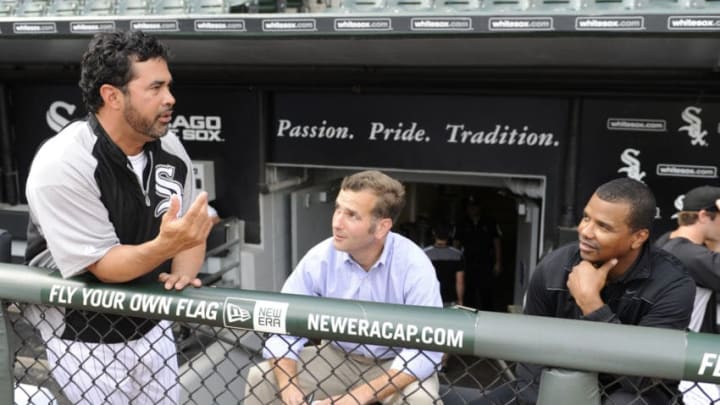 CHICAGO, IL - AUGUST 12: Ozzie Guillen /
The White Sox recently gave contract extensions to Ken Williams and Rick Hahn. This will keep both executives with the team long term.
The Chicago White Sox recently extended the contracts of Ken Williams and Rick Hahn. Bob Nightengale reported this in a lengthy interview with Jerry Reinsdorf. Reinsdorf is very loyal to his guys and both Williams and Hahn are his guys. Terms of the new deals are unknown. However, Nightengale wrote they were long-term deals.
Williams has been executive vice president since 2012. That's the same year Hahn took over as general manager. It has been reported in the past the two clashed but now it seems they are working well together. At least that's what we're told. Hahn has been the architect of the rebuild, which has netted the organization the best farm system in baseball.
More from White Sox News
This is clearly a vote of confidence from Reinsdorf but it's not like their jobs were in danger. It's not a surprise to hear their contracts were extended. But the team has a lot going for it right now. They have the best farm system in baseball and should be able to contend by 2019 or 2020.
That's really what this team had in mind when they decided to rebuild. And it appears the process will go fairly quick.Hahn deserves all the credit. The rebuild has his fingerprints all over it.
Next: Lucas Giolito Pitches Six Scoreless Innings
Rebuilding was not really Williams' style but it was the best way for the team to move forward. Hahn was able to get that point across and has his team in much better position for the future.