Arbitration Update: Avisail Garcia, Yolmer Sanchez Remain Unsigned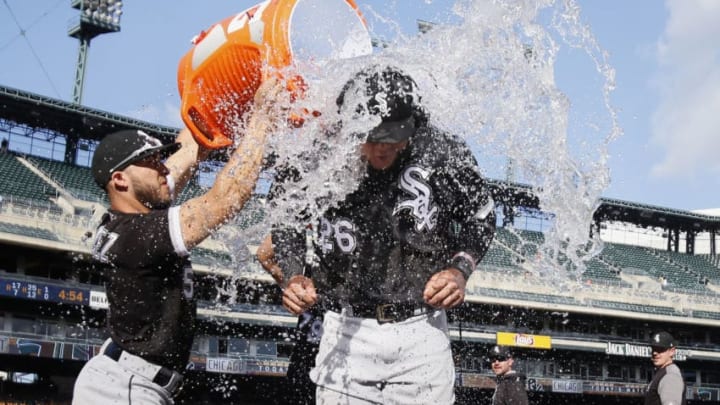 DETROIT, MI - SEPTEMBER 14: Yolmer Sanchez /
The White Sox could head to arbitration for the first time since 2001 if they don't sign Garcia and Sanchez.
The Chicago White Sox are on the verge of doing something they haven't done since 2001. Go to salary arbitration. It seems like no big deal but it's quite an impressive streak. Something I think the team hopes to continue. They agreed to terms with four players, most notably, Jose Abreu. The other players were Leury Garcia ($1.175 million), Carlos Rodon ($2.3 million) and the newly acquired Luis Avilan ($2.45 million).
However, they still have yet to come to terms with Avisail Garcia and Yolmer Sanchez. According to Jon Heyman of FanRag Sports, Garcia filed for a $6.7 million salary while the White Sox countered with $5.85 million. Sanchez, on the other hand, is looking for is looking for $2.35 million and the Sox offered $2.1 million. MLB's arbitration process will decide their fate.
More from White Sox News
Garcia is coming off his best season in the majors where he hit .330 with 18 home runs and 80 RBIs. He also slugged 27 doubles. His .330 average was third best in the league. Obviously, he would like to be compensated for it and feels the White Sox are undervaluing him. Sanchez was also impressive this season. The switch-hitter appeared in 141 games, hitting .267 with 12 home runs and 59 RBIs. He also scored 63 runs and hit eight triples.
The numbers are important because the arbitration panel looks partially at their on-field performance when deciding which way to lean. It seems like the parties are disagreeing over a small amount but in this day and age, players need to maximize their earnings. After all, one injury and their career could be over.
Next: Michael Kopech Ranked Third Top Pitching Prospect
Salary arbitration is just a part of the business of baseball. I don't think the cases bring any ill will from the organization towards the player or vice versa. It's just business. The third-party panel will decide which salary the player gets for the upcoming season and then they move on. My guess would be the White Sox split. I feel Garcia will win his case and Sanchez will lose his. But we'll just have to wait and see.